---
AMC Toys and Collectibles: Miscelleaneous Stuff

---
return to the main Toys Page
---
Send me your every thought!



JohnRosa@JavelinAMX.com
---
Here are a few of the AMC-related toys I've acquired and/or know of
I'm sure there are PLENTY more out there!
If you know of something not shown here...let me know!
---



Two items available at your AMC Dealer! A board game based on the Trans Am Racing Series, and a sticker game for kids where they match license plates to each state on the map.
---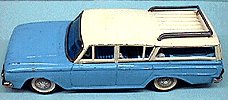 BANDI tin, friction-powered Rambler Station Wagons, stock and Ambulance versions.
---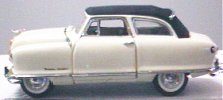 A Franklin Mint 1/43-scale Rambler.
---

A plastic Pacer sedan by 'Gay Toys'.
---

A STOMPER Eagle SX/4.
---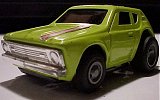 A TONKA Gremlin.
---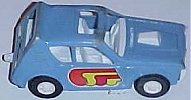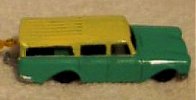 A TOOTSIETOY Gremlin and Rambler wagon.
---
I have many Jeep toys also, but that best left for a Jeep-dedicated site to handle. I'm always looking for more of these toys, so if you know of any available, let me know. Also, I have more cars en route to me constantly, and they'll be added here as they come in.
---
Send me your every thought!



JohnRosa@JavelinAMX.com
---
return to the main Toys Page