---
AMC Toys and Collectibles: Models

---
return to the main Toys Page
---
Send me your every thought!



JohnRosa@JavelinAMX.com
---
Here are a few of the AMC-related models I've acquired and/or know of
I'm sure there are PLENTY more out there!
If you know of something not shown here...let me know!
---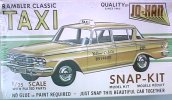 Jo-Han's Rambler Classic Taxi.
---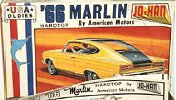 Jo-Han's 1966 Rambler Marlin.
---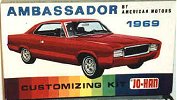 Jo-Han's 1967 and 1969 Ambassador 'Customizing' kits.
---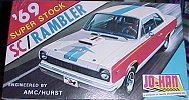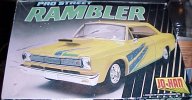 Jo-Han's 1969 SC/Rambler, and the more recent 'Pro-Street Rambler' release...
same kit, different box and decals.
---



MPC's 1/20 scale Breedlove '68 AMX and 'Lightningbolt' '70 AMX.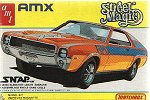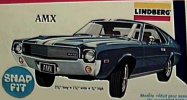 AMT's and Lindberg's 1/43 scale AMXs.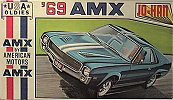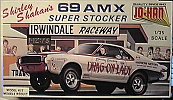 Jo-Han's 1/25 scale 69 AMX and '69 SS/AMX.
---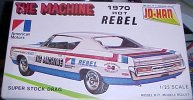 Jo-Han's 1970 Rebel THE MACHINE.
---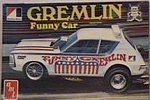 Two of AMT's 'Lou Azar's' 1970 Gremlin Funny Cars.




AMT's 1976 Gremlin X and 'Gremlin Custom GT'.
---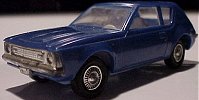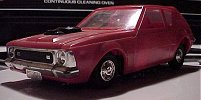 Lindberg's 1971 Gremlins, in 1/64 and 1/20 scales.
---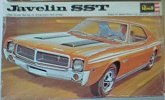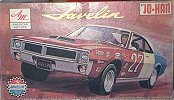 Revell's 1/43 1969 JavelinSST and Jo-Han's 1/25 1970 TransAm Javelin.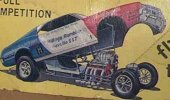 Side of a Javelin Funny Car kit's box (Jo-Han?).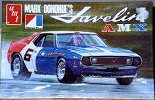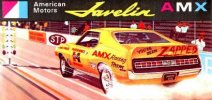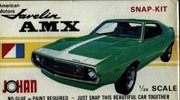 Jo-Han's 1971 SCCA Trans Am Racing Penske/Donohue JavelinAMX,
1972 JavelinAMX, and 1972 JavelinAMX 'Snap-Kit'.
---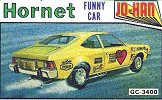 Jo-Han's Hornet Funny Car.

---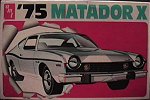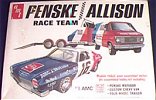 AMT's 1975 Matador X and Penske/Allison Matador, alone and with Race Team van.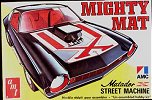 AMT's 'Mighty Mat' street machine.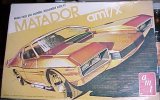 AMT's Bobby Allison 1975 NASCAR Matador stock car (re-release),
and customized 'Matador AMT/X'.
---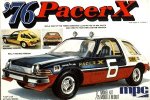 MPC's 1976, 1977 and 1978 Pacer X's.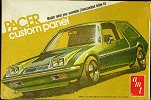 AMT's 1977 Pacer wagon and 'Pacer Custom Panel' wagon.
---
The following are a few of many Jo-Han or AMT pre-built 'promotional models',
sent to new car dealers for display or to give away.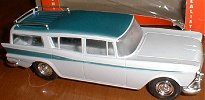 Jo-han's 1959 Rambler Cross Country wagon.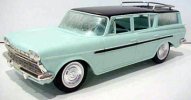 Jo-han's 1960 Rambler Cross Country wagon.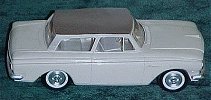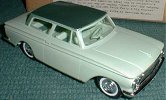 Jo-Han's 1962 Rambler American 2-door (friction-powered!).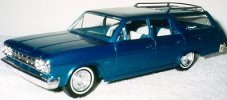 Jo-Han's 1965 Rambler Classic 770 and Wagon.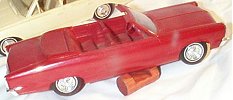 Jo-Han's 1967 Ambassador 2door Hardtop and Convertible.



Jo-Han's 1969 Ambassador 2door Hardtop.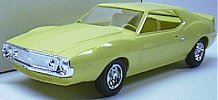 Jo-Han's 1971 Javelin AMX.
Also shown in Purple and Blue!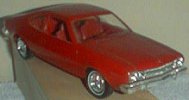 Johan's 1970 Hornet sedan and AMT's 1974 Hornet hatchback.

I have many Jeep toys also, but that is best left for a Jeep-dedicated site to handle. I'm always looking for more of these toys, so if you know of any available, let me know. Also, I have more cars en route to me constantly, and they'll be added here as they come in.
---
Send me your every thought!



JohnRosa@JavelinAMX.com
---
return to the main Toys Page