---
Back to 'Our AMCs' Page
On to our first car...
---
My Demolition Derby Pages
---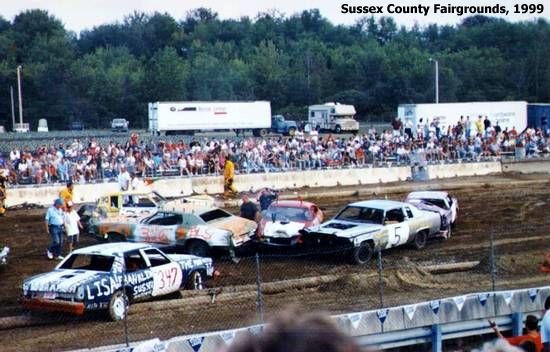 This is how an AMC fan takes out his loathing of Big Three vehicles...
by wrecking them with one of their own!
---
On June 9, 2001, after living in this very rural county of New Jersey for nearly 8 years, I decided to attend a local fair to watch the demolition derby- mainly because a close friend and co-worker planned to attend. Watching each heat of cars pound the stuffing out of each other looked like way too much fun, and I began toying with the idea of joining the fun 'next time'.

When I got home, I looked into the driveway of my neighbor's home, and found a new appreciation for the long-idled, very worn down 1979 Impala that he'd had sitting there for a good year or so. The story continues there! On to our first car...
---
Send me your every thought!



JohnRosa@JavelinAMX.com
---
Top of page
Back to 'Our AMCs' Page
On to our first car...