---
---
1977 Cadillac Coupe DeVille
---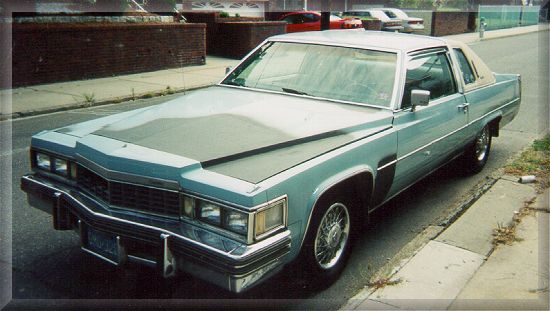 ---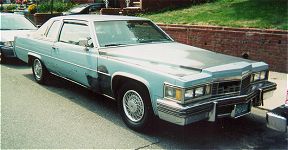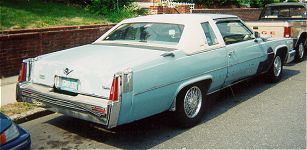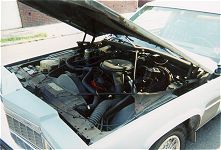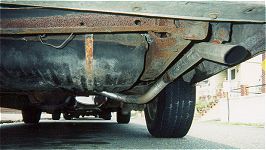 It runs great- quiet and smooth. It even has a brand-new exhaust system! The only obvious issue right now is a fading brake pedal and brake line leakage. The engine compartment was relatively clean, complete and un-butchered- obviously, it was maintained fairly well. The body had taken it's hits and rust, but had been patched well-enough along the way. The interior was hurting, needing work on the front seats, dash and door panels.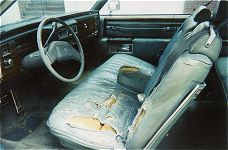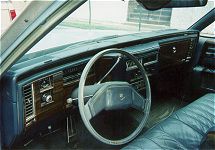 ---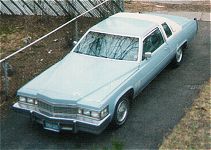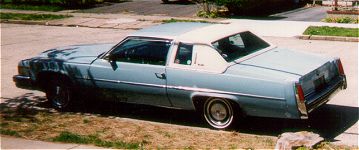 These two pics of the car were taken 8 to 10 years ago, when she was in MUCH better shape. The prior owner gave the pics to me with the car.
---
8/25/2001: The car is home, after a 42-mile flatbed tow. I decided driving it with a known brake line leak was simply stupid. I took a longer look under the car and found the left rear frame rail is rotted thru in several areas.
---