The Alabama Department of Public Safety
AMC Javelin Highway Patrol/Pursuit cars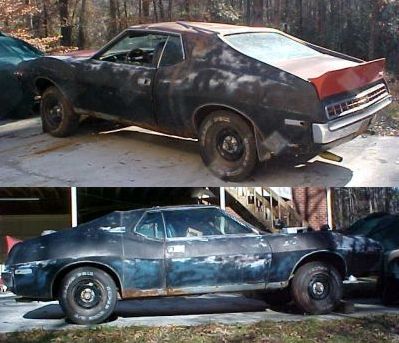 These shots from several years ago show the car is a very rough and incomplete state.
No drivetrain, a rusty shell and trashed interior.
As of October 2005, Gary Stokes says the body work is finished and the engine compartment is due to be bead-blasted, painted and detailed.
---
Send me your every thought!



JohnRosa@JavelinAMX.com
---