The Alabama Department of Public Safety
AMC Javelin Highway Patrol/Pursuit cars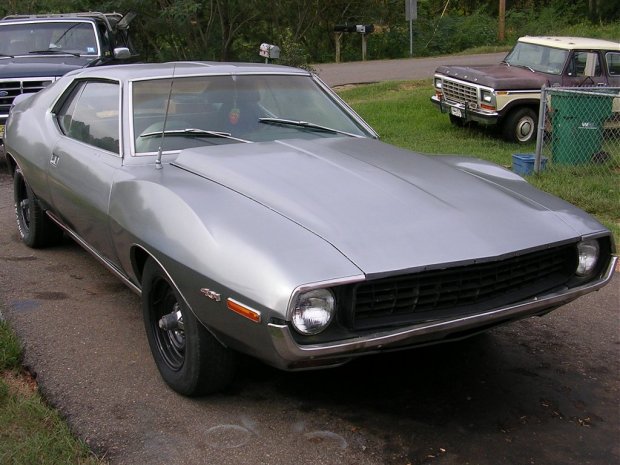 This ADPS Javelin is a '72 SST version. It is complete, running and driving daily.
Naturally, after over 30 years on the road, a great many things have been changed, but it is essentially still quite recognizable in its current state.
The original wheels have lost their rings and been painted black.
The hood trim is also gone.
The original 401 is gone, replaced by a '73 401 from a '73 AMX Go pak car that the owner's son currently drives with a 1969 290-V8 in it.
The '73 car can be spotted next to this ADPS car in some of these pics.
Inside, the seats ned work and lots of add-ons fill the compartment.
The door sticker (left) indicates a different ADPS car's VIN, while the dash tag (right) indicates this car's true VIN.
I believe this door belongs on the car located in West Blocton, AL, which wears this VIN on its dash.
The door tag (center) features the 'SPEC' paint code, telling us the West Blocton car probably left the factory with a blue hood, decklid and spoiler.
---
Send me your every thought!



JohnRosa@JavelinAMX.com
---