Greenwood Lake's "Champagne Lady"
or 'The New Jersey Connie'
Got comments about what you see here?
How about some vintage family photos involving Connies?
The photos on this page come from my family in the Netherlands (or Holland…take your pick).
My grandfather, Johannes Louwers Sr., worked for KLM (Royal Dutch Airlines) in the 1940s and 1950s. Late in the 1950s, he emigrated with his family to the United States in the New York City boroughs. Once here, he began working for Pan American Airlines, and by the 1960s, his eldest son, Johannes Louwers Jr., was working for Pan Am, too. By the early 1970s, grandpa retired and returned with his wife and youngest son to Holland.
In pouring through many photos taken in the middle of the 20th century, I've found just a handful that are noteworthy in relation to this website.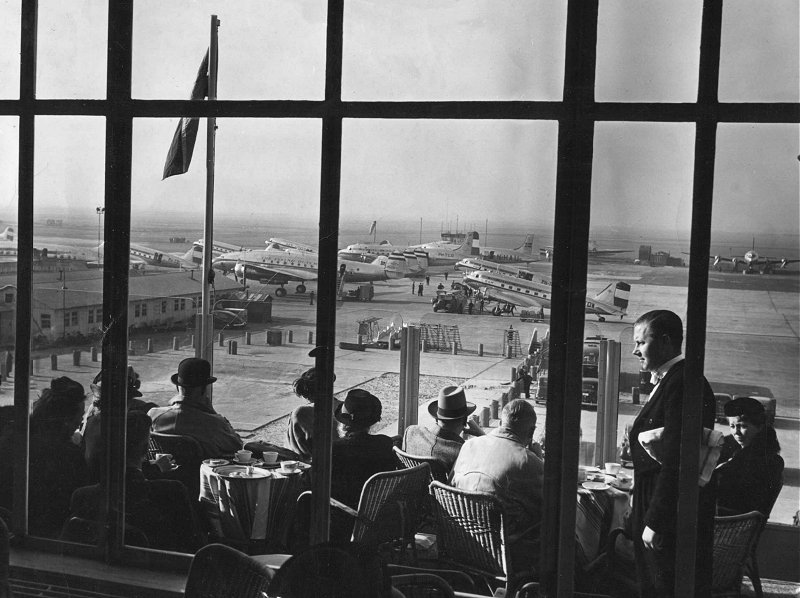 And this one is the best of them. Taken in 1950 at Holland's Schiphol Airport, my grandfather stands in profile at right (looking quite sharp, I must say!), and on the tarmac in the distance, several propliners are collected. And most notably among those single-stabilizer aircraft sits one very pretty KLM Connie, showing off her sexy triple-tail! Even in the larger version of this photo that I have, I can not make out the registry. Regardless, it's a very special photograph to me! See the aircraft enlargement below.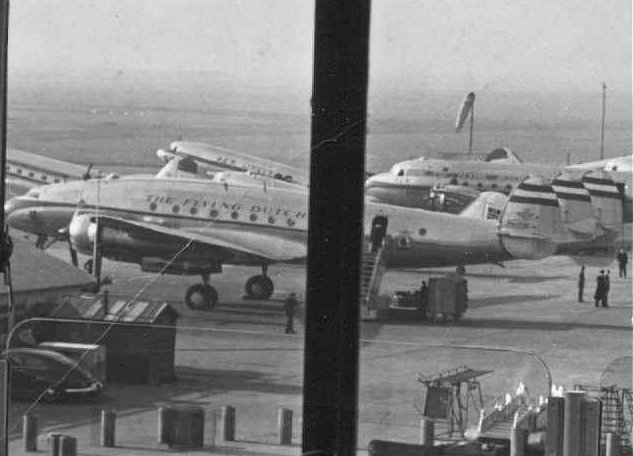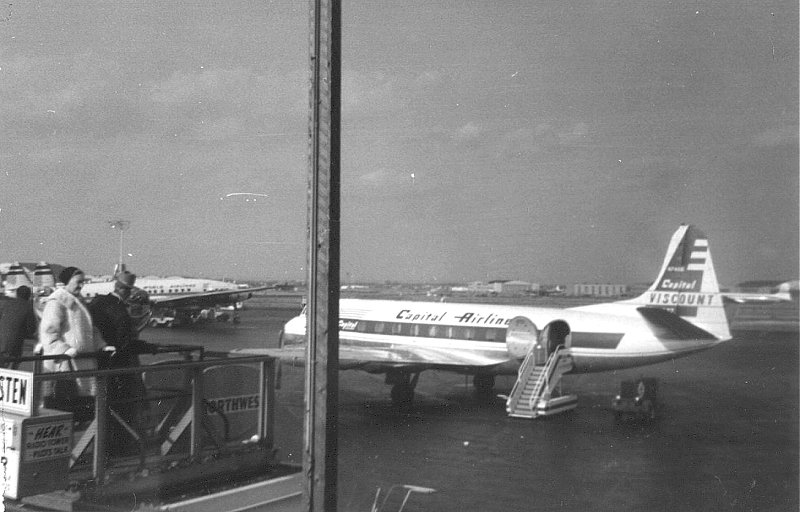 This photo is marked as being taken at New York's Idlewild (Now JFK) Airport in 1957, possibly on the day he arrived with his wife and children from Holland. Ignore the Capital Airways plane because there's another Connie to the left, this time a TWA Super-Connie. See the aircraft enlargement below.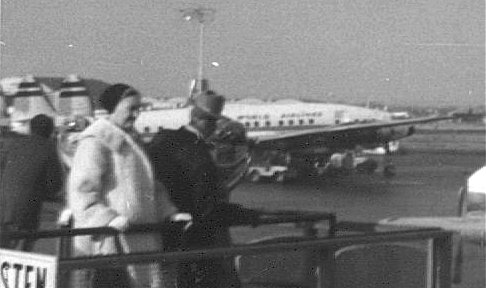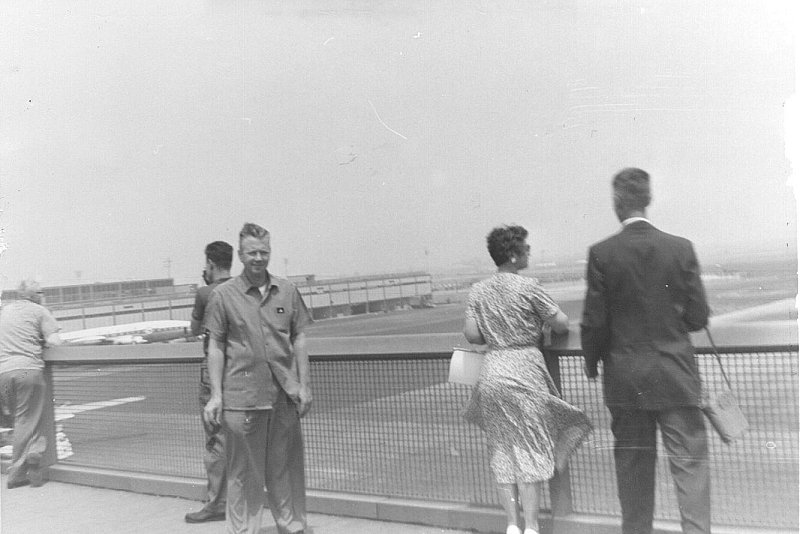 This last shot is of my grandfather, again at JFK (then- Idlewild) Airport, now around June of 1959. And behind him, at left, sits what appears to be a Connie Super-G (with obvious wingtip tanks). I'm told it is wearing VARIG livery. And it's possible that that's my uncle behind him, shooting a photo toward the Connie…I'll try to confirm this...and see if he happens to have the photo he took! See the aircraft enlargement below.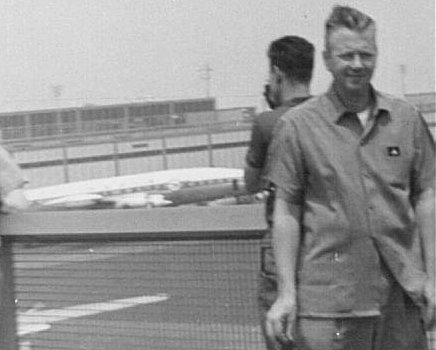 Ok, so maybe nothing here is of heavy historic value…but they sure were great finds for a rabid Connie fan like me!
By the way…here are a few coincidences you may enjoy:
The first Connie, the experimental XC-69 built in 1943, was assigned construction number '1961'…which is the year I was born.
The final trans-Atlantic passenger flight of a TWA Connie happened in… 1961.
The last, scheduled passenger flight of all Connies was a Western Airlines flight within Alaska on November 26, 1968…my 7th birthday.
Oh…and my girlfriend-now-wife was born in 1971… which is the c/n of the only C-69C built.
And what is meaning of the 'C' suffix on that lone C-69C? Did I mention my wife's name is… Connie?